The modern and welcoming facilities at St John Bosco Catholic College Engadine enable our students to engage in both collaborative and independent learning to build the skill sets they need for the future.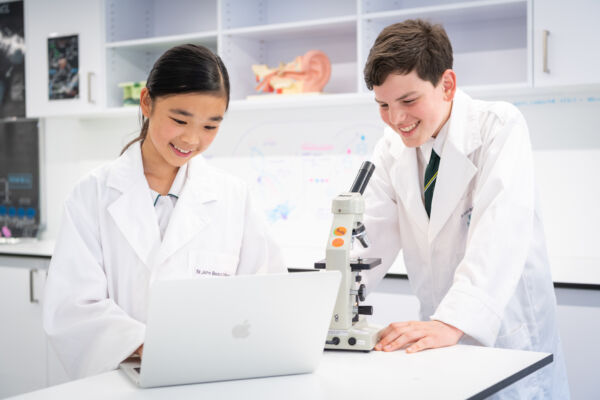 Science Laboratories
Our fully equipped laboratories allow students to conduct experiments that help encourage a deep understanding of science.
An adjoining purpose-built garden provides plant resources for experiments involving adaptations, genetics and plant structure in both junior and senior science classes.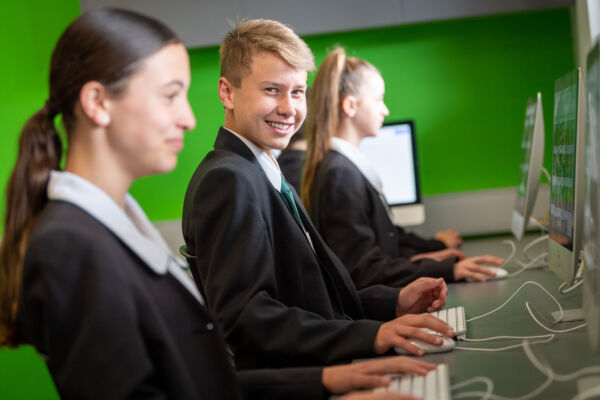 Multimedia and Design Rooms
Our new multimedia, STEM and design rooms feature the latest advances in technology including 3D printers, laser cutters, tripods, lighting, a green wall for video production, Macintosh computers and other tools and equipment. St John Bosco College is at the forefront of these exciting areas.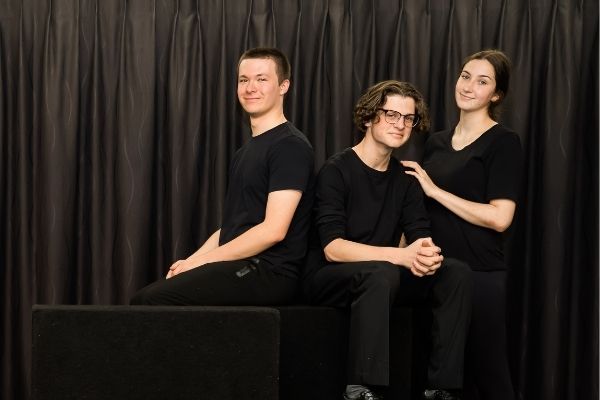 Creative and Performing Arts
The theatrette and drama rooms cultivate an appreciation of dance, drama and music. They include a dance studio, drama space, visual arts studios, fully equipped music rooms and a recording studio.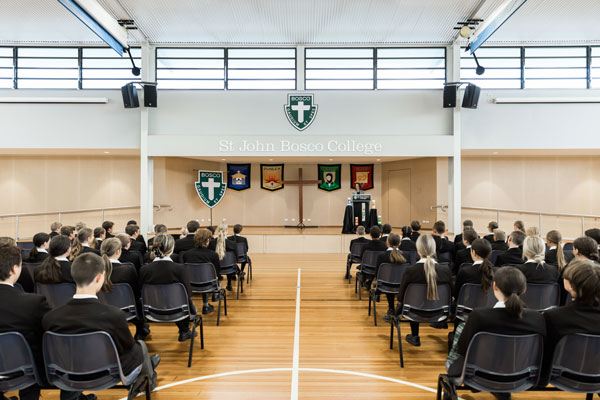 The Valdocco Centre
Our multipurpose college hall is used to perform dance routines and band recitals, examinations, celebrate graduations, end of year award ceremonies or take part in liturgies. The Valdocco Centre is also used for indoor basketball and volleyball. It holds over 1000 people and is a place for the entire college community to gather.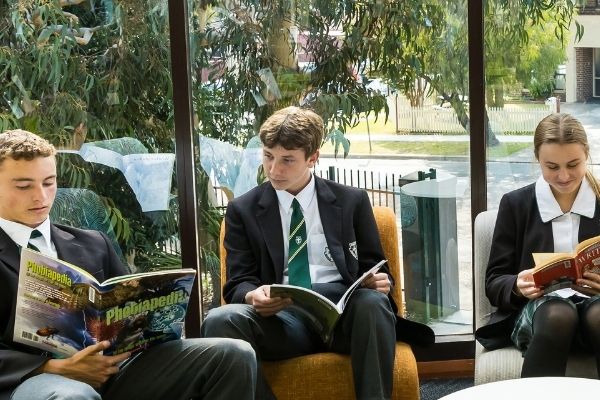 The Briffa Library
The Centre for Learning and Innovation – the hub of the college – is a well-appointed and air-conditioned learning space where students can research and study in an environment conducive to self-directed or small group learning. The centre features a large collection of fiction, non-fiction and periodical resources, together with video conferencing facilities, a dedicated Careers/VET Centre, and access to our college IT Help Desk. Our library staff are always available to assist students, and students can also access the library after school hours.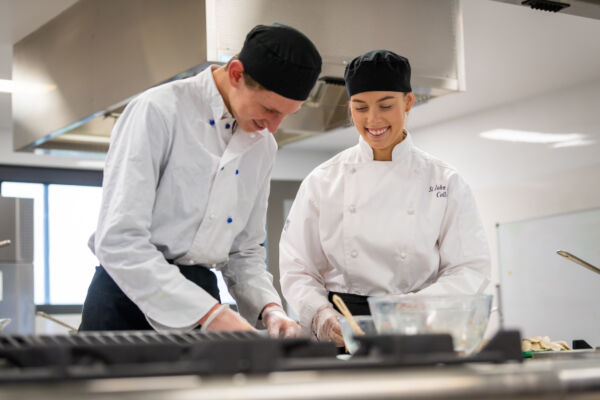 Commercial Kitchen
The college has a state of the art commercial kitchen that features stainless steel throughout, a large walk-in coolroom, combi-oven, commercial mixer and dishwasher plus an espresso coffee machine. This space allows students to undertake their Hospitality studies in a professional commercial environment.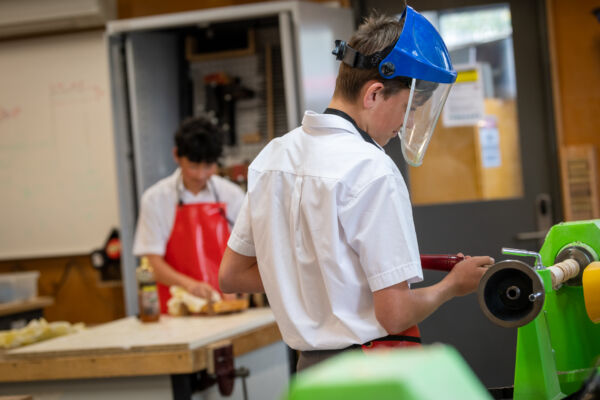 TAS Workshops
Our fully-equipped timber workshops cater for junior Technology, Design and Technology, Industrial Technology and Construction classes. Purpose-built facilities are designed to emulate industrial workplaces and prepare students for future applied studies in these fields.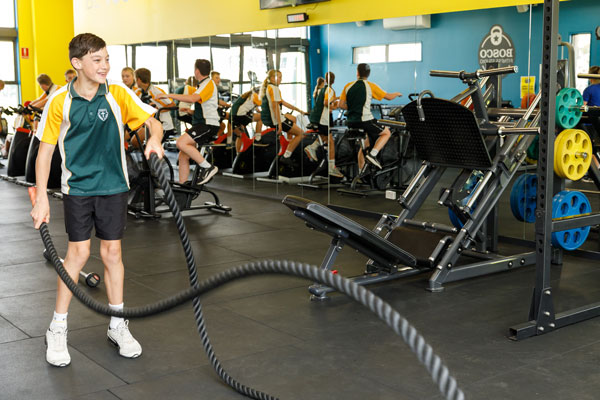 Bosco Fitness Studio
The college has a fully-equipped onsite gymnasium including treadmills, weight training equipment, spin bikes and rowing machines. Students are able to use the Bosco Fitness Studio at selected times under teacher supervision, as well as for their PDHPE classes. This facility allows students to build their physical strength and fitness while developing relationships, self-confidence and better health outcomes.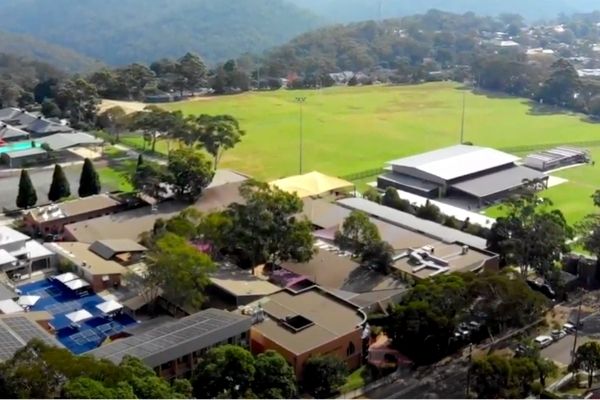 Open Spaces and Surroundings
Outdoor basketball, volleyball and tennis courts are featured in shaded areas within the college grounds. The college is also ideally situated within walking distance of native bushland, National Parks and a local swimming pool.