Our Catholic school is part of the Catholic Church. We work in partnership with our local parish and priests in order to enrich the spiritual life of the students, staff and families of our school, especially through the celebration of the Sacraments.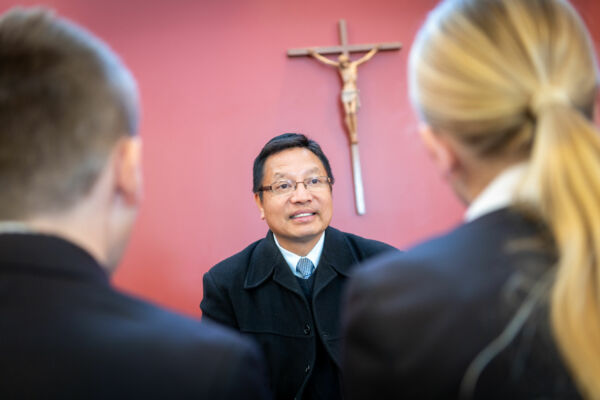 The college has a positive, collaborative and effective relationship with our local parish, the parish of St John Bosco. We have a number of Salesian priests concelebrate at each of our college masses and the priests celebrate class masses and reconciliations within Religious Education classes. Our college chaplain facilitates a transition program for students new to Catholic Education and is an integral part of the retreat team, whilst also supporting junior camps and youth ministry events. Our Social Justice group collaborates with parish initiatives and our college actively supports some parish masses such as NAIDOC Sunday. 
With the support of the parish, we are further able to provide the opportunity for our students to attend weekly Parish Mass at Engadine, train to become an Altar Server and Extraordinary Ministers of the Eucharist, and support them when preparing for World Youth Day, Australian Catholic Youth Festival and other Archdiocesan initiatives.