It gives me great pleasure to introduce you to St John Bosco College Engadine. As the principal of St John Bosco, I want to see all students develop the confidence to grow. I want them to feel a sense of belonging and feel known. We are grounded in the Catholic traditions and values of the Salesians, underpinned by a belief that 'education is a matter of the heart'.
St John Bosco College is one of eleven secondary Salesian schools across the Australia-Pacific region that celebrate our Salesian heritage. Joining a network that expands around the world, we are part of a global community that provides support and opportunity to our students and teachers.
Every Salesian school strives to be:
A home that welcomes
A parish that evangelises
A school that prepares for life
A playground where friends meet and enjoy themselves.
The college exists to provide a coeducational learning environment for Year 7 to Year 12 students. We strive to animate our delivery of learning, teaching and wellbeing, as one which is innovative and creative, underpinned by contemporary and relevant pedagogy.
The college has a reputation for excellence. During your time at St John Bosco your daughter or son will experience a range of spiritual, pastoral, curricular, and co-curricular programs designed to meet their learning needs.
Our role as a school community is to work in partnership in the formation of resilient and confident young women and men of faith, who have the courage to be themselves and are equipped to be discerning and caring members of the wider community. We aim to be a college 'that prepares for life'.
We believe a Bosco education offers something unique, and I would love to welcome you to our school and experience our beautiful grounds and wonderful facilities.
Jenny Fowler
Principal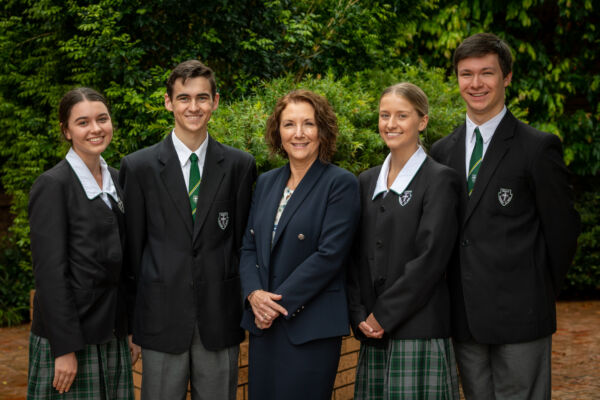 Proudly Part of the Community of Sydney Catholic Schools
Our school is part of a system of over 150 low-fee Catholic schools in the Sydney Archdiocese.
Sydney Catholic Schools are thriving Catholic communities that ignite a love of Christ through excellent teaching and learning to empower students to reach their full potential.