Our school provides opportunities for students, staff and parents to know and celebrate our Catholic faith. This is done through the religious life of our school. Members of our community experience a rich liturgical and prayer life, celebration of the Sacraments, faith formation, social outreach activities, and opportunities to share faith with each other and with youth from other schools in the Archdiocese.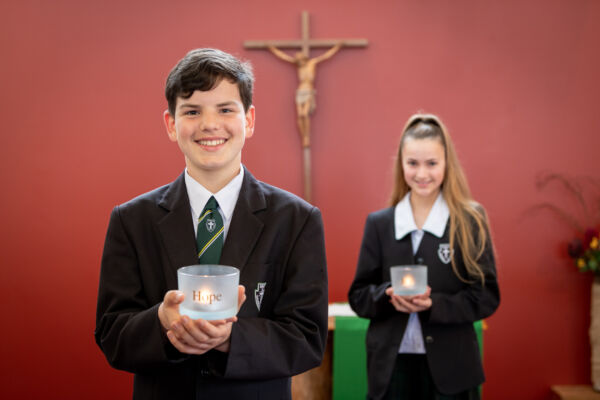 St John Bosco College promotes the values of welcome, faith, community and service in all aspects of college life. The mission of our founder, St John Bosco, patron saint of the young, provides a framework in which we operate as a college community. This is evidenced in our vibrant liturgical program, engaging retreats and reflection days, outreach and evangelisation opportunities, and strong links with youth and justice ministries in the Engadine parish.
We are privileged to have our own college chaplain who ministers to students and staff in formal masses, reconciliation services and prayer services. His presence amongst the students on the playground and on excursions provide many informal opportunities to develop their understanding and appreciation of faith and Salesian spirituality.