Our teachers know their students and work with them to help them realise their potential as learners. Our focus on authentic learning and authentic assessment ensures that we challenge our students to grow in their learning and achieve their personal best.
Throughout our community of Sydney Catholic schools, we have shown high performance of our students in measures such as NAPLAN and the HSC.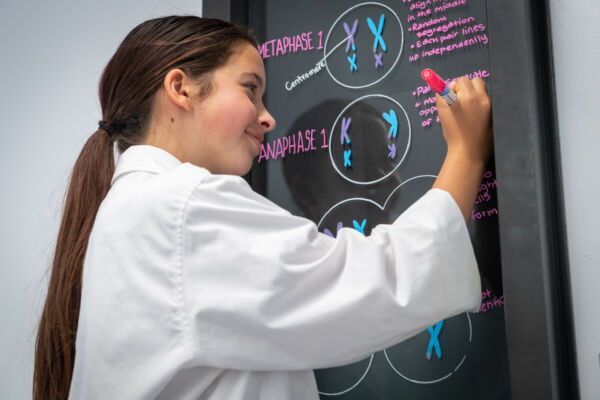 The distinguished record of achievement by students of the college is reflected in our Higher School Certificate results each year.
Congratulations Class of 2021
The college is proud of all members of Year 12, 2021: Outstanding Achievements
The Principal, Mrs Jenny Fowler, and Staff at St John Bosco College would like to congratulate the entire Class of 2021 for their overall outstanding achievements in the recent Higher School Certificate.
117th ranked school in NSW
3 NESA All Round Achievers
36 NESA Distinguished Achievers
89 Band 6's (score of 90+)
223 Band 5's (scores of 80-89)
51% of results in Bands 5 and 6
81% of results in Bands 4-6
24% of eligible students received ATARs of 90+
Other Highlights
Edmund O'Connor, Nicholas Osiowy and Xavier Tuffy: All Round Achievers
Tahlia Gibson: Selected for Shape Exhibition (Design & Technology)
Bosco students who received an ATAR of 90+ are:
| Olivia Hayston | DUX – ATAR 98.15 | |
| --- | --- | --- |
| | | |
| Erin Bentley | James Butler | Steve Cooke |
| Lauren Frawley | Jayden Helm | Lishae Kains |
| Ella King | Hayden Lindsay | Jessica Lobo |
| Tianna Massey | Hannah McMahon | Luke Morris |
| Edmund O'Connor | Tahlia Oldfield | Nicholas Osiowy |
| Georgia Perritt | Ella Rasmussen | Ava Rushton |
| Molly Sammut | Xavier Tuffy | Lachlan Weekes |
| Caleb Wilbers | Chloe Ziegenfusz | |