Our teachers know their students and work with them to help them realise their potential as learners. Our focus on authentic learning and authentic assessment ensures that we challenge our students to grow in their learning and achieve their personal best.
Throughout our community of Sydney Catholic schools, we have shown high performance of our students in measures such as NAPLAN and the HSC.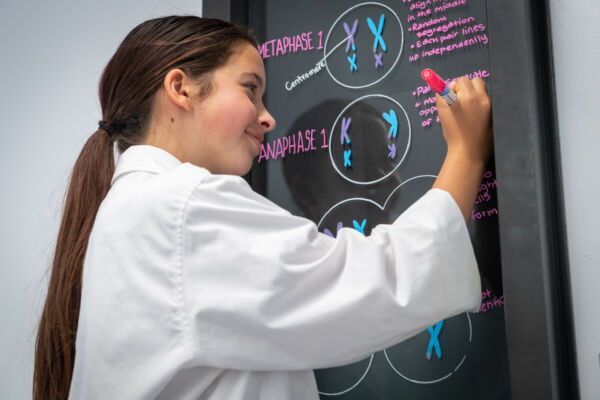 The distinguished record of achievement by students of the college is reflected in our Higher School Certificate results each year.
Congratulations Class of 2020
The college is proud of all members of Year 12, 2020: Outstanding Achievements
The Principal and Staff at St John Bosco College would like to congratulate the entire Class of 2020 for their overall outstanding achievements in the recent Higher School Certificate.
34% of HSC Students on the Distinguished Achievers list
66 Band 6's (scores of 90+)
252 Band 5's (scores of 80-89)
85% of results in Bands 4-6
89% of HSC Courses above state average
16% of eligible students received ATARs of 90+
31% of eligible students received ATARs of 80+
Other Highlights
Nominated for Shape Exhibition (Design and Technology): Ashlea Beaufils, Taj Bullard, Danielle Layman, Hannah Long, Kirby Mamo, Madeline McRae and Claire Wrightson.
Selected for Art Rules Exhibition (Visual Arts) – Lulani McGowen
Selected for HSC Performance Showcase (Music) – Sophie Fitzgerald
Selected for HSC Performance Showcase (Drama) and OnStage – Katie Walsh
Bosco students who received an ATAR of 90+ are:
| Lliam Van Ravenstein | DUX – ATAR 98.75 |
| --- | --- |
| | |
| Mia Aros | Kyla Hodder |
| Ashlea Beaufils | Jaemon Lamey |
| Patrick Cartwright | Anabella Marino |
| Dane Coombs | Madeline McRae |
| Ethan Flood | Emma Mills |
| Macdison Munro | Jasmine Nicoll |
| Caroline Noronha | Samantha Swat |
| Katie Walsh | |